Marketers need to make data-driven decisions, and Google Analytics can help.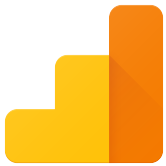 Google Analytics can be one of the most powerful tools in your toolbelt for increasing the performance of your website and marketing efforts. Unfortunately, most implementations tend to break as a website evolves, leaving you prone to make decisions based on inaccurate or misleading data.
That's why for a a limited time, we are offering a Free Google Analytics Quality Review (a $500 value). This free review includes:
A customized, downloadable scorecard and report
A free 30-minute consultation with a certified Google Analytics expert
Access to a free, customized Google Analytics dashboard
Identification of errors, mis-configurations and sources of bad data in your account
A review of how your website performs against others in your industry
Guidance on ways you can make your data more reliable and actional
After submitting the form one of our experts will contact you to arrange your review. At the end, you'll receive a customized report detailing the quality of your implementation that you can share with others in your organization. Book your review today.
Sign up to receive a free Google Analytics Account review.